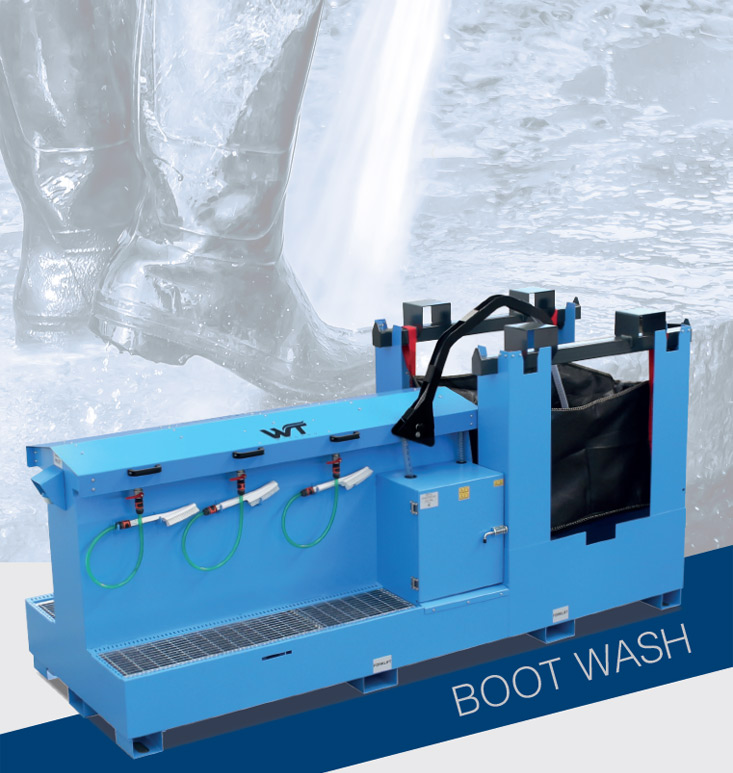 X-BOOT Boot Wash
Using a similar technique to the X-Splash, the Trime development team have designed a system to clean footwear. This recycles all water, and will keep the offices/canteens/workshops/inside clean and tidy.
The X-BOOT is a boot wash which filtrates contaminates and mud whilst recycling 100% of the water used. With the removable and reusable textile bag, 1000kg of dirt and mud and be collected and removed.
Collect up to 1000kg of mug, save 20,000 litres of water and recycle 100% of water!
Seven people can use the X-BOOT at any given time using the cleaning brushes attached to the water system. Place on site with a forklift truck, or telehandler, connect to the water supply and power and you're ready to clean your boots!
Interested? Give Trime a call on 01480 220500 or download the data sheet for more information.
X-Boot automatic filtration
Dimensions
mm
L
W
H
3430
1185
1595
Dry Weight
Kg
580
Big Bag Geo-Textile fabric 190 gr/sqm
Dimensions
mm
L
W
H
1000
1000
700
Filtering Capacity
l/sqm/sec
30
Lifting straps 30cm long
nr.
4
CEE electric main plug
16A 230V